7 Tips for Improving Your Medical Device Field Operations in 2021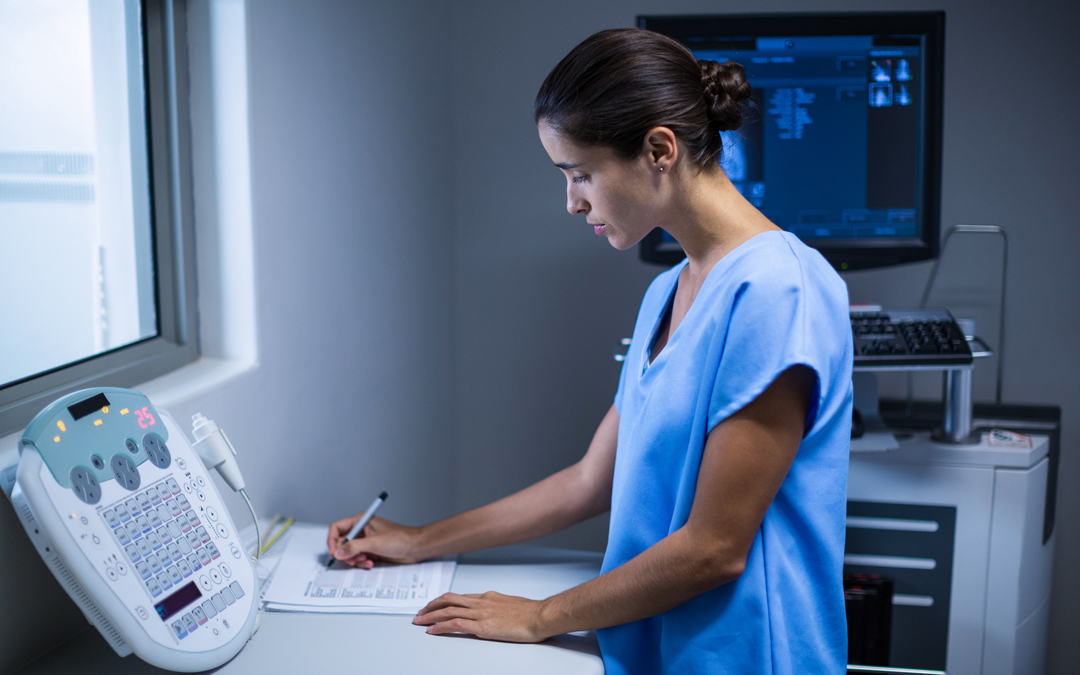 You would be hard-pressed to find a field in the world that is more strictly regulated than the medical industry, and the same goes for the medical devices at the industry's core. In today's world, the initial equipment sale represents only a small portion of the revenue you drive from your customers. In the bigger picture, building an ongoing customer relationship is what cultivates multiple sources of long-term, sustainable revenue. The issue for medical device manufacturers is that their products are complex and can't be repaired with just a phone call. Small errors can send service performance plummeting — and cause costs to skyrocket. This is one of the many reasons why medical device field service management is such a challenge.
The businesses responsible for inspecting, repairing, and servicing medical devices are always looking for high-level solutions to help improve their performance, and the time to upgrade is now. Isn't it about time for your company to enjoy the value of customer relationships that far exceeds the original product purchase price? The following is a comprehensive list of our top seven tips for helping you improve your medical device field service management this year.
Streamline Field Technician Scheduling with Automation
From installing and maintaining costly equipment to inspecting and repairing devices where incidents have been reported, field technicians are at the operational center of every medical device manufacturer. Managing technicians in the field using disconnected processes can create a fragmented experience for customers, leading to low customer satisfaction and, eventually, to lost customers. Automation can streamline all these functions easily. AI and machine learning solutions can help predict field technician staffing needs, track performance and progress, identify skills gaps, and create schedules around workforce capacity. Smarter, faster management systems ensure your field technician teams have all the information needed to get the job done right.
Check the ultimate guide to efficient Field Service Management
Use Digital Logistics to Improve Customer Experience
Using smart location technology, automated customer communication systems, and technician tracking can dramatically improve levels of customer satisfaction. Confirming customer appointments 24 hours in advance and offering real-time technician tracking keeps customers in the loop so that they never have to wonder where their technician is.
Digitize to Reduce Administrative Overhead & Paperwork
On a daily basis, field technicians are confronted with hundreds of forms and test protocols and are always under pressure to complete all the necessary paperwork associated with their work. Digitizing these processes can replace paper-based processes with sophisticated user interface technology that captures job-specific information, communication, and scheduling accurately and in real-time. In addition to improving overall efficiency, digital processes add the benefit of a complete audit trail that falls perfectly in line with FDA regulations & stipulations. Digitized forms streamline complicated reporting processes, saving time and precious human resources.
Reduce Operational Costs with End-to-End Field Service Tools
End-to-end solutions add value by providing mobile access to parts and repair information, supporting collaboration between technicians and with back-office associates, and reducing field-services costs by increasing efficiency.
Increase Training Capacity with Digital Materials and Online Platforms
Providing your field technicians with access to online training modules, service manuals, and troubleshooting protocols that they can access at their convenience helps to improve staff training. A continual training and education system will keep your staff on top of advancements in medical device technology and improve service outcomes.
Provide Warranty Insurance and Service Quotes in Real-Time
When you reduce the lag time in providing warranty insurance or service quotes, it gives you a strong advantage over competitors. What's more, it increases customer satisfaction by providing on-demand services and answers— a must have in today's fast-paced environment where customers are accustomed to instant gratification.
Improve FDA Compliance with Integrated Reporting
Life-saving and sustaining medical equipment must be serviced properly to ensure safe and effective function. Because of this, OEM service technicians are required to follow strict FDA compliance instructions and regulations. Any mistake or oversight can have costly or dire consequences. By having all field technicians report into a single integrated field operations platform, you can ensure that regulatory requirements are followed with precision every time.
 Conclusion
These tips might seem unattainable, but there are ready-made solutions you can employ to do all of these things at once. By partnering with Speridian and Oracle, medical device manufacturers, such as Baxter International or Canon Medical, have improved customer satisfaction and reduced product downtime with faster, smarter service. Intelligently optimized job scheduling helps put their team in the right place at the right time. With full visibility into field operations, work orders, and customer warranty and entitlement information, they can ensure their field technicians have all the information needed to get the job done right.