A company is only as good as its people. It's important to gain insight into your most valuable resource to make strategic decisions to build a stronger, happier workforce.
With Speridian, we'll help you redefine your Human Resources processes and leverage the latest in cloud technology to increase employee engagement from hire to retire. With our strategic approach, you'll create a more efficient and effective HR department, allowing them up to make better data-driven decisions to increase employee success and loyalty.
We offer a full-range of Human Capital Management services
Our
Services
Strategy and Analysis
Build a roadmap for HR success. By strategically plotting out a course, we'll help you:
Gain actionable insights to make informed decisions ensuring business and HR efficiency for the long-term
Tweak your existing strategy to maximize results based on our years of experience and knowledge of best-practices across multiple industries
Implement the right tools to quickly analyze data trends for increased organizational agility
4
5
Core Human Resources
Manage HR data across all departments with ease. With a cloud-based HCM application such as success factors, you'll be able to:
Implement employee strategies and identify key areas that drive value through a consolidated HR operation
Ensure you stay compliant with all legal standards specific to Human Resources and your industry
Take advantage of the latest trends in HR Applications with automatic updates and deployments, avoiding costly upgrades
4
5
Recruitment and On-Boarding
Attract and hire the best talent in your industry. Within your cloud HCM environment, your HR team will be able to:
Assemble job requirements
Coordinate with consultancies
Screen profiles
Schedule interviews
Rollout offer letters and welcome employees aboard
4
5
Payroll
Maintain accuracy and timeliness while easing the burden of your payroll processing by:
Outlining your own rules, timelines and payroll structure in an easy-to-use cloud interface
Leveraging advanced configurations to simplify the most complex payroll situations
Calculating earnings, deductions, arrears, taxes, bonuses, and statutory compliance for all employees without error
4
5
Leave, Time and Attendance
Make it easy for employees to maintain accurate timecards. With a cloud-based HCM solution, you can:
Easily define work schedules and policies for all levels of employees
Develop necessary actions in case of breach across all levels of staff
Integrate devices that track time automatically and upload that information to the cloud
4
5
Talent and Performance Management
Maintain accurate records on your most critical asset. Maximize your existing talent by:
Keeping tabs on their skills, certifications and training in a centralized portal
Uncovering areas of improvement and training requirements to help attract and retain talented resources
Deploying your talents' skill set in areas where they can promise development, increasing employee engagement and satisfaction
4
5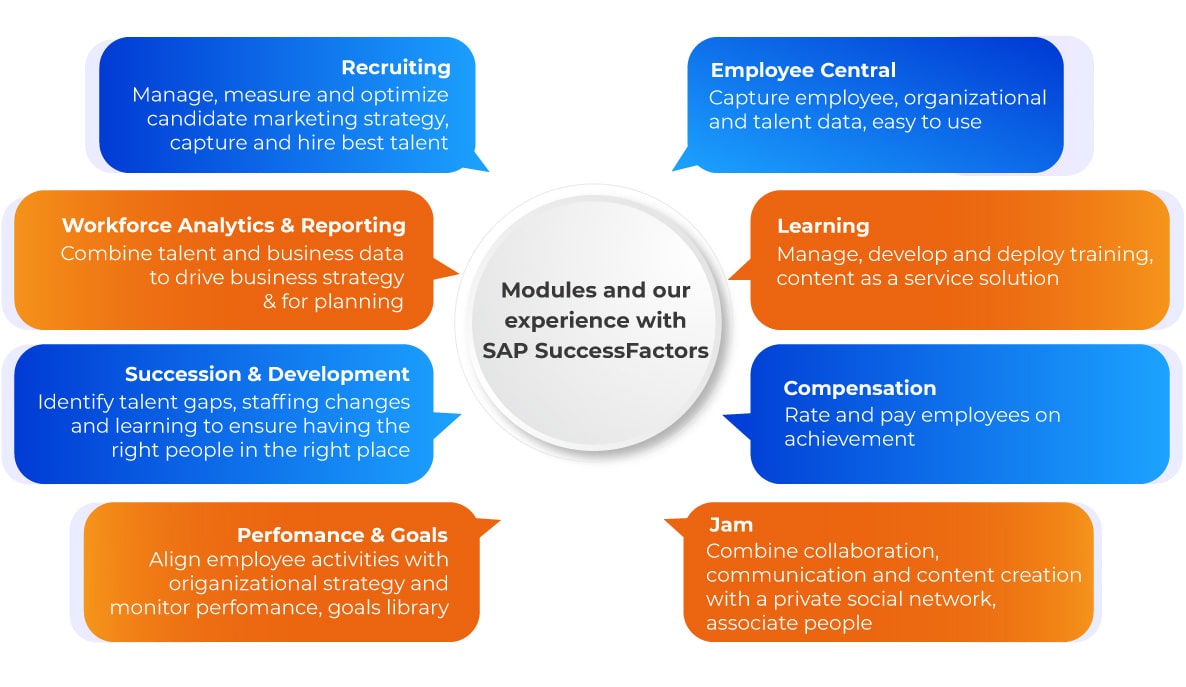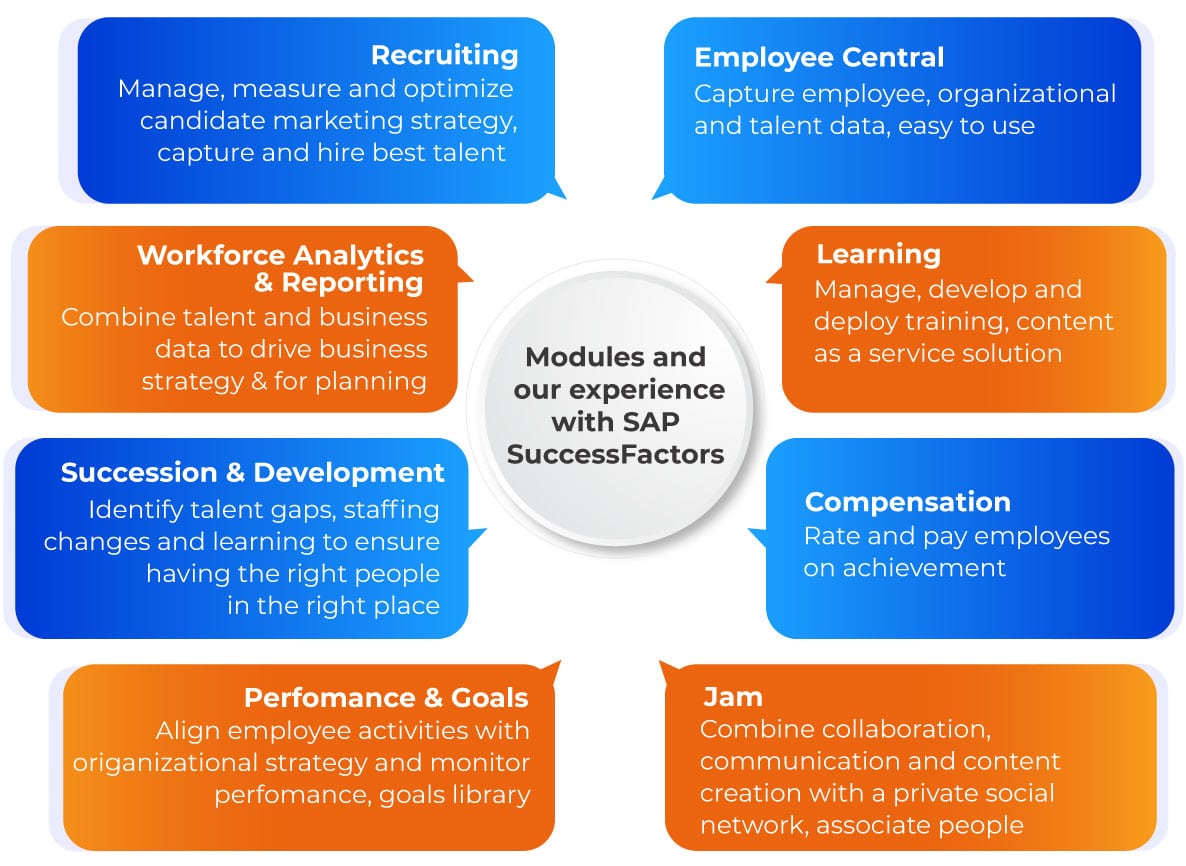 HCM Center of Excellence (CoE) with best practices templates from hire to retire
Simple, efficient and lower support costs with our comprehensive support services
Robust experience in integrating leading HCM solutions with other solutions
Provide HR-related information to your workforce across all devices
Post-production support services including change requests and bug fixes
Human Capital Management
Insights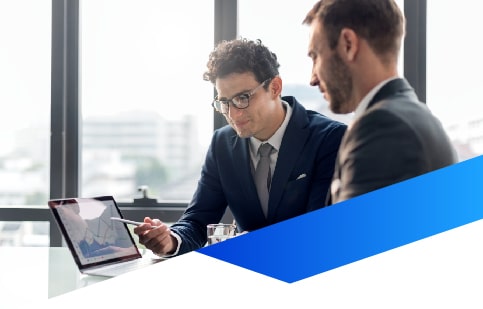 Staffing Professional Services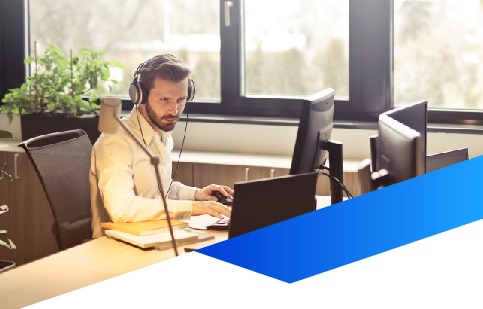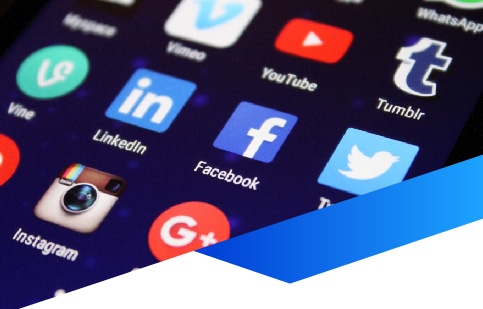 Let's talk about streamlining your Human Capital Management.