Five Essential Highlights from Dreamforce 2021
Dreamforce is Salesforce's signature event and one of the biggest technology conferences in the world. With over 2,700 sessions, workshops, and keynotes by experts from around the world, Dreamforce has been a hot ticket every year for many professional Salesforce users.
While in-person attendance was limited this year, hundreds of attendees participated virtually to hear the latest industry news and trends. The theme for this year's conference was the Trusted Enterprise, a Salesforce playbook for businesses to earn the trust of customers, employees, partners, and communities during a time of disruption and crisis.
Connect with our Salesforce customer experience experts
Here are five highlights from the conference:
1
Salesforce-Slack Integrations
To support remote and hybrid work across organizations, Salesforce announced plans to integrate the Slack business messaging app with all of its Customer360 suite of products. Together with previously announced integrations, additional Slack integrations include Salesforce Commerce Cloud and Salesforce Flow. A new integration with Trailhead, Salesforce's popular online learning system, enables users to search for Trailhead information within Slack.
2
Sales Cloud Revenue Intelligence
Three new Sales Cloud features — Revenue Intelligence, Sales Enablement, and Subscription Management for Revenue Cloud — provide sales teams with powerful tools for creating strategic data-driven sales strategies. Revenue Intelligence combines the capabilities of Salesforce, Einstein, and Tableau to create a Revenue Management Command Center for managing and closing more deals. Sales Enablement is a coaching tool that provides insights and helps sales teams improve performance. Lastly, Subscription Management enables users to manage subscriptions from a self-service channel.
3
Salesforce Health Cloud 2.0
Salesforce Health Cloud 2.0 is designed to help businesses assure customers that they are operating with health and safety in mind during the pandemic. The portfolio of products includes Dreampass for managing and communicating with event attendees, contract tracing collection, vaccine program management, and new capabilities for personalizing health care. Dreampass was used during Dreamforce to demonstrate the solution's ability to verify the vaccination or testing status of attendees.
Connect with our Salesforce customer experience experts
4
Backup and Restore
The new Backup and Restore data recovery service is the result of customer demand for a data backup option native to the Salesforce platform. The new easy-to-use service delivers the performance, speed, and scale that customers expect from Salesforce. Users can automate daily backups of standard objects, custom objects, files, and attachments or restore comprehensive backups with just a few clicks in Salesforce.
5
Phasing out Workflow Rules and Process Builder
With recent enhancements made to Salesforce Flow, Salesforce introduced an end-of-life roadmap for the Workflow Rules and Process Builder automation tools. With Workflow Rules and Process Builder scheduled to be retired by 2023, users are encouraged not to create new automations and use Flow instead. Salesforce will provide migration tools starting in the Spring of 2022.
As the most popular CRM in the world, Salesforce makes it a priority to scale its products with demand and create more industry-specific solutions. Dreamforce 2021 highlighted what the company has achieved and what they hope to offer users in the future.
Speridian's proven CRM approach to Salesforce.com offers a unique combination of specialized horizontal services along with vertical expertise, innovation, and solutions. With our digital and cloud technology expertise and by leveraging our industry domain knowledge, Speridian's Salesforce Practice has a full spectrum of services including Salesforce Health Cloud, Salesforce Financial Services Cloud, Salesforce Marketing Cloud, and more to help customers successfully navigate their Salesforce journey.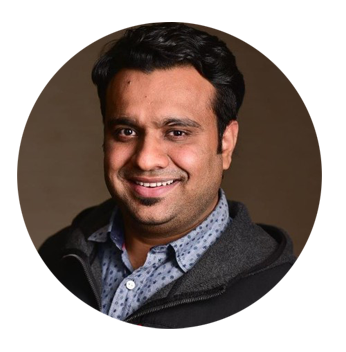 Amit Chaudhary
Amit is a Salesforce Technical Architect & Executive. He is honored to be recognized as a Salesforce MVP since 2017. He often shares his leadership thoughts on topics related to Salesforce technology on blogs, user group meetings, Salesforce world tours, Dreamforce, and YouTube .