Speridian Technologies is a Global IT Solutions & Consulting Company with over 20 years of client successes and is a certified SAP SuccessFactors Partner. As one of the leaders in digital transformation, Speridian is extending its credentialed expertise to the Human Experience Management and talent management areas.
The industry-leader, SAP SuccessFactors, through its unique and innovative talent management suite and cloud solution offering has helped Speridian deliver exceptional results for our global clients.
SuccessFactors provides the leading HCM (Human Capital Management) SaaS suite or rather HXM suite—it's all about the user eXperience—which is comprised of solutions that can help you optimize your workforce today, retain the best and brightest, and prepare your workforce for tomorrow. SuccessFactors solutions are ably supported by partners like Speridian and benefit from the experience of SAP.
Serving companies from large enterprises to small businesses
With Speridian, we'll help you redefine your Human Resources processes and leverage the latest in cloud technology to increase employee engagement from hire to retire. With our unmatched and unique expertise in the next-gen core HR solutions such as SAP SuccessFactors, you'll create a more efficient and effective HR department, allowing them up to make better data-driven decisions to increase employee success and loyalty.
We offer a full range of Human Capital/eXperience Management services with SAP SuccessFactors
Our
Services
Speridian Technologies offers the Speridian AdvantageTM for SAP SuccessFactors providing full implementation services and ongoing support services or SuccessFactors managed services
Speridian Technologies is a global technology company, so whether you are based in North America, Europe, Middle East, Africa or Asia, Speridian Technologies will support your deployment of SAP SuccessFactors.  In fact, nearly all of the clients that used Speridian for implementation assistance, still retain Speridian to provide best-practices managed services.
What makes our offering unique and very popular is our consumption-based pricing model that allows us to support a sophisticated and robust HCM/HXM solution like SAP SuccessFactors at a surprisingly affordable per-seat fixed monthly price regardless of the level of complexity involved in the support. 
Our SAP SuccessFactors support includes:
Application Support

Dashboard Report Creation and Management

Statutory Updates and Configuration Changes

Necessary Patches, Updates and License Renewals

Performance Monitoring


Besides supporting the technology behind SAP SuccessFactors, the Speridian Advantage managed services offering goes much deeper. The real challenge most HR organizations face with SuccessFactors is making the on-the-fly dynamic business and regulatory changes that are so often required. Changes in industry regulations can quickly result in liability issues if they are not properly captured and integrated into the SuccessFactors solution. To do that requires a staff with deep knowledge of both the SuccessFactors technology as well as the HCM/HXM industry, an exceptional skill set that few solution providers possess, and even fewer deliver affordably.  
Speridian Technologies provides rapid implementation of one of the leading HXM solutions—SAP SuccessFactors. 
Flexible and agile installation with three iterations of configuration development to ensure our clients have predictable outcomes, with little risk to the enterprise, and these implementations are consistently delivered by Speridian on-time and on budget.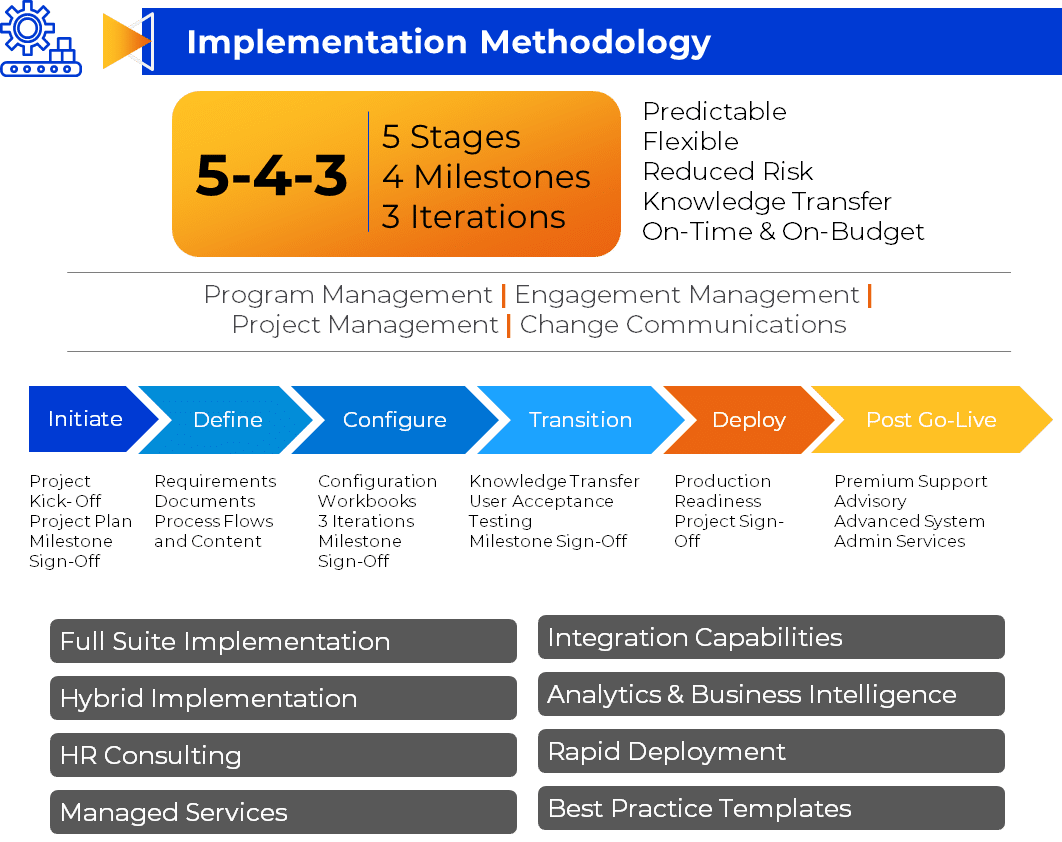 Our accomplishments in implementation and support services with SAP SuccessFactors is based on our incredible expertise.  Speridian was recently honored with being awarded the prestigious SAP® Recognized Expertise designation in SAP SuccessFactors® HXM suite
SuccessFactors® Talent Solutions

SuccessFactors® Employee Central and Payroll Solutions

SuccessFactors® Recruiting and Onboarding Solutions
 
These certificates recognize our unmatched and unique expertise in the next-gen core HR solutions and the designation is a result of our undiluted focus and commitment to the HXM domain.
Speridian has the credentialed expertise to ensure your implementation is a great success.
Key
Features
Capabilities of SAP SuccessFactors
Offers smart automation, supporting intelligent services and HR workflows across system and business functions, enabling you to manage processes, not just transactions. In addition, you can implement business processes more seamlessly in HR domain for improved insight and strategic decision-making which are data driven for better business performance.
Key Components
People and transactions

Organizational structures that support flexibility

Global benefits management

User-friendly time management

Automated compliance with local and global regulations

Embedded insights and dashboards

Complete workforce engagement

Payroll

Ask HR – service centre

Visa and permits management

Integration with sap and third-party solutions for On-Premises and cloud.
Revolutionary combination of proven technology, latest innovations, and service delivery in a solution that represents the next generation of global payroll process automation.
Key Components
Real-Time Payroll Monitoring

Global Payroll out of the Box

Cost Savings

Designed for Everyone
Performance and Goals Management
A powerful Performance and Goals solution enables managers to align employee activities with organizational strategy and monitor performance providing subordinates with continuous, meaningful feedback and coaching. Innovative capabilities such as Team Rater, Calibration, Legal Check, Goal Library, and Assistants for Writing and Coaching help ensure aligned, clear goals and an objective, accurate assessment of talent
Key Components
Powerful Goal Management

Continuous Performance Management

Accurate Performance Assessments

360° feedback
Succession and Development
For organizations to excel in today's competitive global market, succession management is imperative to cultivate their next generation of talent workforce to engage and retain to create a distinct business advantage.
Key Components
Assessing Employee Potential

Enable Strategic Succession Management

Create Meaningful Career Development Plans

Gain Workforce Insights
Learning Management System
Learning management helps to reduce risk and ensure compliance, improve employee performance which leverages social, VR, mobile and analytic capabilities along with a powerful, elegant user experience that increases learning adoption and results.
Key Components
Blended learning capabilities for developing employee skills

Learning Accomplishments

Extended enterprise environments for partners, dealers, franchises, customers, and the extended business network

The SAP SuccessFactors Learning Marketplace

Capabilities to improve regulatory compliance and reduce legal risk

Provide career paths linked with development goals and continuous learning programs.
Onboarding
Fresh approach to onboarding through a process that is localized, automated and personalized. Faster workforce mobilization by focusing on connecting new hires, guiding HR, hiring manager through the steps of the onboarding process to create a consistent and linear process with repetition and predictability at its core.
Key Components
People, Process and Productivity

Improving efficiency and compliance through better process

Reducing ramp time means faster time to productivity

So much more than Onboarding – Crossboarding and Offboarding
Recruitment Management
Talent acquisition is one of HR's most impactful processes at a business – and getting the right people in the organization has a dramatic, measurable impact on business performance. Recruitment management helps you source, engage and hire the world's best talent.
Key Components
Source the Right Talent Across the Globe

Engage and Nurture Candidate Relationships

Streamline and Simplify the Hiring Process

Compensation Management
To attract, motivate, and retain a skilled, diverse, and global workforce with limited budgets, organizations need to take a strategic approach to compensation planning and management with bench marking and market pay information for comp-ratio. When integrated with the talent management strategy, compensation can engage employees, ignite better performance, and ensure retention of top talent.
Key Components
Compensation worksheet

Compensation Modeling

Bonus Forecasting tools

Compensation Profile

Reward and Recognition tools
Workforce Planning and Human Resource (HR) Analytics
With SAP SuccessFactors® People Analytics, we provide workforce intelligence and collaborative planning, augmented with the power of predictive analytics and machine learning technology which takes a strategic approach, starting with business challenges, identifying workforce drivers and measures that impact results, and engaging the total workforce.
Key Components
Strengthen your leadership with meaningful data

Motivate managers by understanding people and teams better

Engage entire workforce
Makes workforce analytics simple and accessible for HR professionals, analysts and business partners helping workforce and business intelligence strategically to drive impact.
Key Components
Automated Data Collection and Verification

Comprehensive Library of Talent Metrics and Benchmarks

Interactive Analysis Tools

Personalized Dashboards and Reports
Do you have workforce plans to meet increasing competitive pressures, digitalization and rapidly evolving business and organizational strategies? Are you experiencing a high degree of turnover with your top talent?
The SAP® SuccessFactors® Workforce Planning solution offers you a comprehensive workforce planning solution that includes both strategic workforce and operational headcount planning
Key Components
Powerful Strategic Workforce Planning

Create forecasts

Operational Headcount Planning

Conduct risk analysis

Assign action and accountability
Social collaboration streamlines HR business processes across your organization – bringing people together to drive companywide results. SAP Jam delivers social collaboration and ideation tool to connect employees, customers and partners for information, content and processes.
Key Components
Transform onboarding and talent readiness

Reinforcing a culture of continuous and collaborative learning

Drive company success with engaged employees

Streamline HR business processes

Streamline your work and applications

Social networking

Collaboration

Structured collaboration

SAP SuccessFactors Learning integrated with SAP Jam Collaboration
HCM Center of Excellence, Knowledge Repository, and with best practices templates from 'Hire to Retire'
Provide HR-related information to your workforce across all devices
Robust experience in integrating leading HCM solutions with other solutions
World-class support services with consumption-based pricing, guaranteed service level agreements, and innovative support technologies.
Speridian AdvantageTM Framework
Speridian AdvantageTM Differentiators for SAP SuccessFactors
120,000 Hours
Human eXperience Consulting
Professional & Certified
Consultants
1,000s of Speridian Clients Worldwide
Implementation and Managed Services Contracts
RX Certifications
Employee Central and Payroll Solutions
Recruiting and Onboarding Solutions
Talent Solutions
Speridian & SuccessFactors by Industry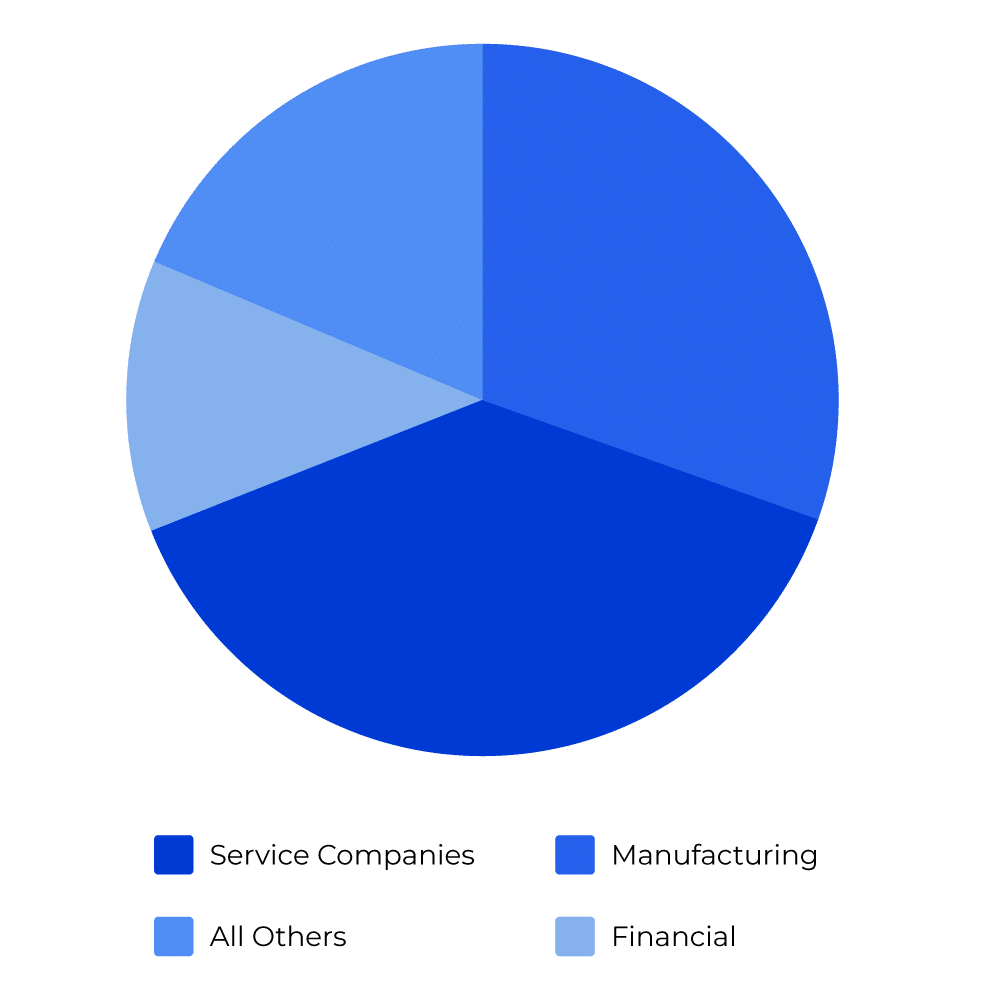 Speridian Supports all Sizes of Clients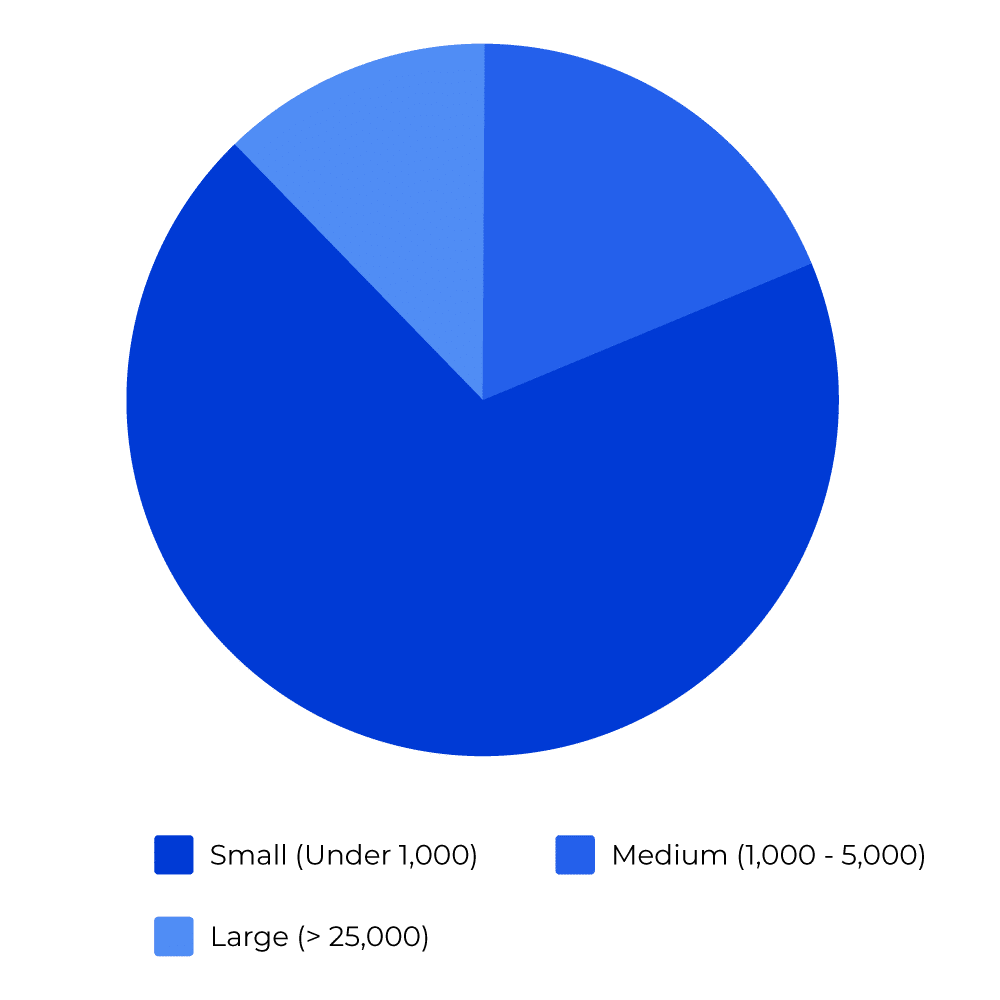 Speridian has multiple industry experiences with over 30% in manufacturing sector, followed by the professional services and financial industry sectors. Speridian has also implemented and supported clients in healthcare, government, media and entertainment, many more.
The number of employees is important when determining the size and scope of any HXM implementation or support arrangement, however, Speridian can support you regardless of size.  In fact, 61% of Speridian's clients are SMB-sized clients with less than 1,000 employees, and over 10% are extremely large multinational corporations with tens of thousands of employees.
So, no matter the size, no matter the industry, the Speridian AdvantageTM has you covered globally!

Our association with Speridian has been exciting and fulfilling, and it continues to compliment us with SAP SuccessFactors (SF) support. ​Speridian's SMEs have helped us successfully overcome the limitations and customizations on the SF platform, bridging the functionality gaps, fixing immediate issues with enhanced usability of modules EC, RCM, Onboarding, PMGM, CMP and LMS.
Speridian was instrumental in completely revamping the RCM module and made considerable improvements on the recruitment process at PI Industries.  Speridian has also done impeccable work on the Onboarding module integration front as well.
Harbinger and Speridian have been partners for the past 2 years and we are happy with this partnership. Speridian is managing the support for Harbinger's SAP SuccessFactors instance. ​Speridian could take over seamlessly from our earlier partner and was able to understand our instance quickly and provide valuable inputs and suggestions. We are happy with the services and responsiveness provided by the Speridian team. ​The consultants are knowledgeable and able to add value in a timely manner. ​
Thank you team Speridian!

Speridian got experienced management team who understands customer's needs very well.
There were challenges during the course of implementation which were quickly overcome and the process sped up. Overall, appreciate consultants and leadership team (SuccessFactors) for successfully executing the Project

At start we were quite sceptical of moving
away from our current SuccessFactors- Support services partner, as they knew the system inside out.
However, we're thankful to Speridian Team for understanding our challenges, demonstrating us their HXM domain capability, thus boosting our confidence and choice of partnering.
Having commenced with the managed services a few months back, we can't be more overwhelmed by Speridian's responsiveness to our team
Human Capital Management
Insights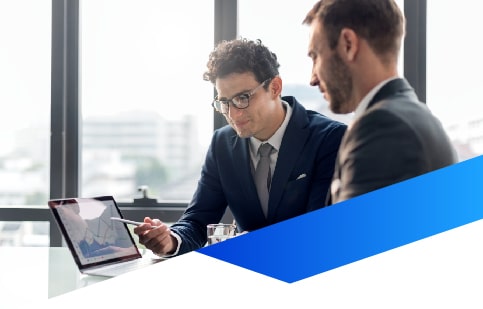 Staffing Professional Services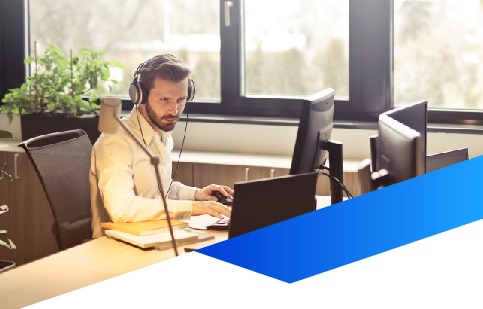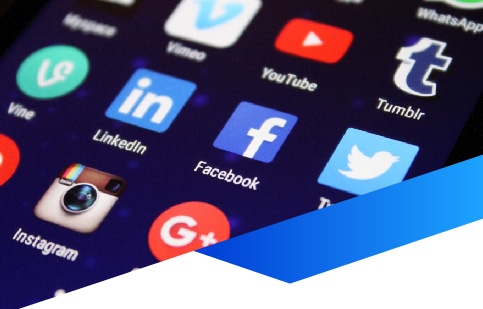 Let's talk about streamlining your Human Xperience Management