Pay Down Technical Debt With A Salesforce Consulting Partner
Much like financial debt, organizations accumulate technical debt because they want a process or functionality now to achieve a short-term goal. For software, this means making a coding or customization decision that solves the immediate issue but could have a high cost in the future to maintain.
Many organizations using Salesforce face the challenge of managing technical debt. A small amount of technical debt is acceptable, but when it accumulates and increases the complexity of the system, Salesforce performance suffers. Often the impact of technical debt only results in more quick fixes that compound the situation and leave organizations questioning if they have to start all over with their CRM.
How can organizations pay off the high price of the shortcut they took today to ensure Salesforce remains a powerful tool tomorrow?
Connect with our Salesforce customer experience experts
What is technical debt in Salesforce?
Many organizations want to capitalize on Salesforce CRM's powerful capabilities for streamlining operations, collaborating across departments, and attracting and retaining customers. However, as users find success with Salesforce, the demand for new customizations, add-ons, or functionality grows. When more complexity is added to the system without addressing technical debt, the more the system slows down, and Salesforce stops being a powerful CRM.
Technical debt can include:
Technical debt occurs when coding or customization decisions are made with time, budget, and simplicity as the priority, instead of planning strategically to address the needs of the entire organization. When changes are made to Salesforce based on the needs of individual departments or to resolve issues as they occur, the technical debt continues building up.
Most organizations who don't pay off the debt they have accumulated soon discover their investment in Salesforce is at risk. When technical debt remains unmanaged, organizations lose sales and customers, face delays delivering products and services, and spend more money trying to fix their issues with Salesforce.
As a result, they may need to allocate resources to cleaning and fixing Salesforce instead of using the system to meet their business goals and increasing revenue.
3 Immediate Actions to Tackle Your Technical Debt
1
Cut Down Your Debt
Just like financial debt, stop accumulating more debt and assess Salesforce to identify where you can make immediate improvements. This can include improving how data is entered, deleting old data, removing applications that are not being used, or overlap with another solution.
2
Make Debt Management Part of Company Culture
All users of Salesforce should understand the implications of accumulating technical debt. Educating departments across the organization to recognize technical debt and understand their role in reducing debt, can help avoid a situation where Salesforce becomes more of a problem than a solution.
3
Work With a Salesforce Consulting Partner
A Salesforce Consulting Partner has the expertise and experience to help your organization develop a strategy for tackling technical debt. They can also help you implement best practices, reduce costs, and optimize Salesforce so that you get the most value from your investment.
Speridian's proven CRM approach to Salesforce.com offers a unique combination of specialized horizontal services along with vertical expertise, innovation, and solutions. With our digital and cloud technology expertise and by leveraging our industry domain knowledge, Speridian's Salesforce Practice has a full spectrum of services including Salesforce Health Cloud, Salesforce Financial Services Cloud, Salesforce Marketing Cloud, and more.
Contact Speridian today to learn more about how we can help you navigate your Salesforce journey.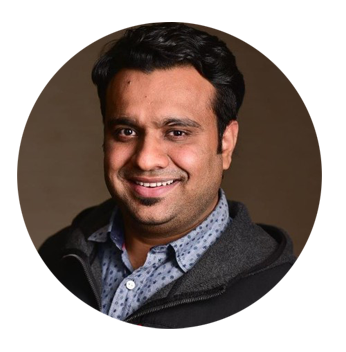 Amit Chaudhary
Amit is a Salesforce Technical Architect & Executive. He is honored to be recognized as a Salesforce MVP since 2017. He often shares his leadership thoughts on topics related to Salesforce technology on blogs, user group meetings, Salesforce world tours, Dreamforce, and YouTube .