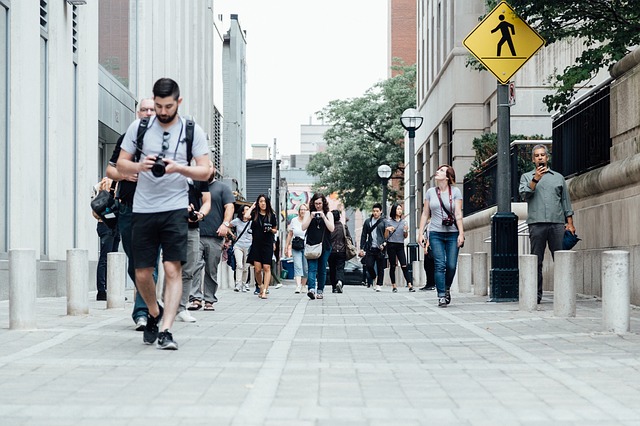 As government agencies are grappling with the spread of coronavirus (COVID–19) and individuals exposed, Speridian has stepped in to provide timely community solutions to help resolve this critical challenge. Speridian's COVID-19 emergency readiness solutions empowers federal, state and local agencies managing the coronavirus epidemic by enabling automated, quick deployments.
This crisis will require new ways of thinking, working, and collaborating. We're in the forefront of solving mission-critical operations of our clients, working swiftly and tirelessly with our partners and internal associates, to help government agencies protect the wellbeing of our people and our communities. Learn more about how our expertise can support your toughest challenges during this period.
Covid-19 Emergency
Readiness Solutions
Speridian has developed community solutions for the US Government agencies to navigate the COVID-19 crisis:
How Speridian is helping NY State through the COVID-19 Crisis
A Knowledge Base Solution in collaboration with NY State to provide the NY Department of Health with a Coronavirus Hotline. Our team deployed a new Cloud Based user interface which enables agents to securely access the knowledgebase from any remote location.
The solution allows agents to take calls from home, accessing the latest up-to-the-minute knowledge as well as providing the ability to offer feedback and propose new knowledge content. The Speridian team continues to provide round the clock support as the State's response to the COVID-19 crisis evolves.
Speridian's COVID-19 Tracker assists State agencies' efforts to minimize the community spread of coronavirus
A COVID-19 tracker application to help track testing and patient information and community spread of COVID-19. The tracker application will help to minimize community spread of the COVID-19 and to respond timely and efficiently to developing clusters of COVID-19 cases.
It allows State Agencies and affiliates to enter and track patient information, testing status and community spread (patients' interactions with other people and locations) with a consolidated, color coded map-based view.
More
Solutions
Speridian GOV CX is a suite of community solutions built specifically for governments to engage directly with citizens while easily addressing community issues. Citizens can easily track the progress of service requests in your customizable portal via the web or a mobile device, and engage with other citizens on the local news feed, information on events, and supporting local businesses. GOV CX enables the following for local government entities:
 Citizen Engagement
Engage and interact with citizens through their channels

Email Marketing integration to share important news 

Community forums for citizens, allowing you to moderate relevant topics
"Always On" Government
Facilitate fast-paced technology changes that keep up with demand

High security standards, ensuring citizens their personal data won't fall into the wrong hands

Access when/where you need it via multi-platform support
Data-Driven Service and Insights
Leverage open and big data sources to provide transparency to your citizens

Increase insightful analytics and reports delivered your way

Empower internal stakeholders with actionable data limited to their department
Financial Aid Management System
Over the last decade, Speridian developed significant capability in providing management and operations services and associated technology solutions for State agencies that were tasked with supporting federal hardship assistance programs such as the federal programs instituted after the financial crisis of 2008 to provide assistance to homeowners with underwater mortgages. We have a successful track record of helping multiple agencies and their constituents since 2008.
Benefit:
State Agencies can outsource the end to end execution, management and tracking of these federally mandated programs to Speridian in an efficient, cost effective manner, thereby reducing the additional burden of managing these programs with the current State agency staff and resources.
Services:
Operations Services: State agencies can outsource the management of the entire program to Speridian. This includes day to management of the program, allocation of funds based on State and Federal guidelines, management of the technology and services needed, counselling services and State and Federal reporting.

Technology Solution: Our technology solution offers the ability to manage fund allocation across programs, allow for citizens to apply for aid, verify eligibility across programs based on configurable program rules, manage approval via configurable workflows, document management, ability to disburse funds, support call center functionality and provide the necessary audit trail and federal and state reporting capability via a cloud based system.
Agencies we support:
The Nevada Affordable Housing Assistance Corporation, a nonprofit organization and administrator of the U.S. Treasury sponsored Nevada Hardest Hit Fund.

The Keep Your Home California (KYHC – http://keepyourhomecalifornia.org/ )program of the California Housing Finance Agency Mortgage Assistance Corporation. Speridian services enabled CalHFA MAC to assist over 60,000 homeowners and fund over $1B USD since 2011.
Customized Website
Completely customizable omni-channel platform supporting all major modes of citizen interaction
Knowledge Base Articles
Enable relevant content to be incorporated into citizen interactions for faster issue resolution
Service Request Management
Citizens can easily submit service requests via the web or mobile device
Social Media Monitoring
Monitor relevant social media posts across 3000+ social media channels
Enhanced Agent Experience and Dashboard
Enable agents to field inquiries across all channels delivering accurate resolutions or referrals
Surveys
Gauge citizen interest in services and receive feedback on how they can be improved
Get Started.
Together, we can help your business grow with our industry leading technology solutions and services.