How to Mitigate NPAs and Improve Chances of Successful Debt Recovery?
In November 2021, RBI declared that loan accounts can be upgraded to 'standard' asset only if entire arrears of interest and principal are paid by the borrower.
December 2021, RBI released the Financial Stability Report, wherein Macro stress tests for credit risk indicated that the Gross NPA ratio of SCB (Scheduled Commercial Banks) may rise up to 8.1% by Sep 2022 under the baseline scenario and to 9.5% under a severe stress scenario.
In view of these circulars, our product team could not be any less excited and enthusiastic about enhancing, upgrading, and redefining fintech solutions to deliver a more seamless customer experience (CX) which is 100% compliant with the new norms and market centric.
Challenges faced by NBFCs & Banks wrt NPA
Seamless Integration with Loan Management, CBS
Staff Dependency & Productivity
Indecisiveness
Lack of Efficient Management Reporting System (MRS)
Regulatory non-compliance
What has contributed to the rise of NPAs in India? The short answer is 'Excessive mindless lending, coupled with lax credit standards.'
Speridian's BEACON 'Follow-up & Collections' module is designed to simplify the debt collections for digital lending landscape. It automates the loan collection framework by monitoring, tracking, and tackling loan overdue to empower BFS industry and provide more control over NPAs.
It seamlessly integrates with external and enterprise systems i.e., your existing CBS and LMS for Enquiry, Straight Through Processing (STP) / upload functionality to extract NPA accounts info with omnichannel experience delivered to customers by integration capabilities on IVR, SMS, Email and WhatsApp.
This blog can give you more insights on 'why banks need an intelligent debt collections and recovery solution'.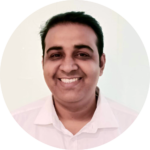 Rajesh R Mishra
Mr. 
Rajesh Mishra
 is an NBFC domain expert and product owner at Speridian Technologies. He oversees the NBFC products and solutions ensuring our BFS centric solutions are in compliance with RBI guidelines and amendments. With over 16 years of domain knowledge and expertise, Rajesh has served SBFC Finance , Karvy Finance and Edelweiss (to name a few) in the past. He's a PG (Commerce) and as a working professional he's pursuing EMBA program from GNIMS, Mumbai.
Get Started.
We can help your business grow with our industry leading technology solutions and services.