Speridian Technologies acquires Helix Business Solutions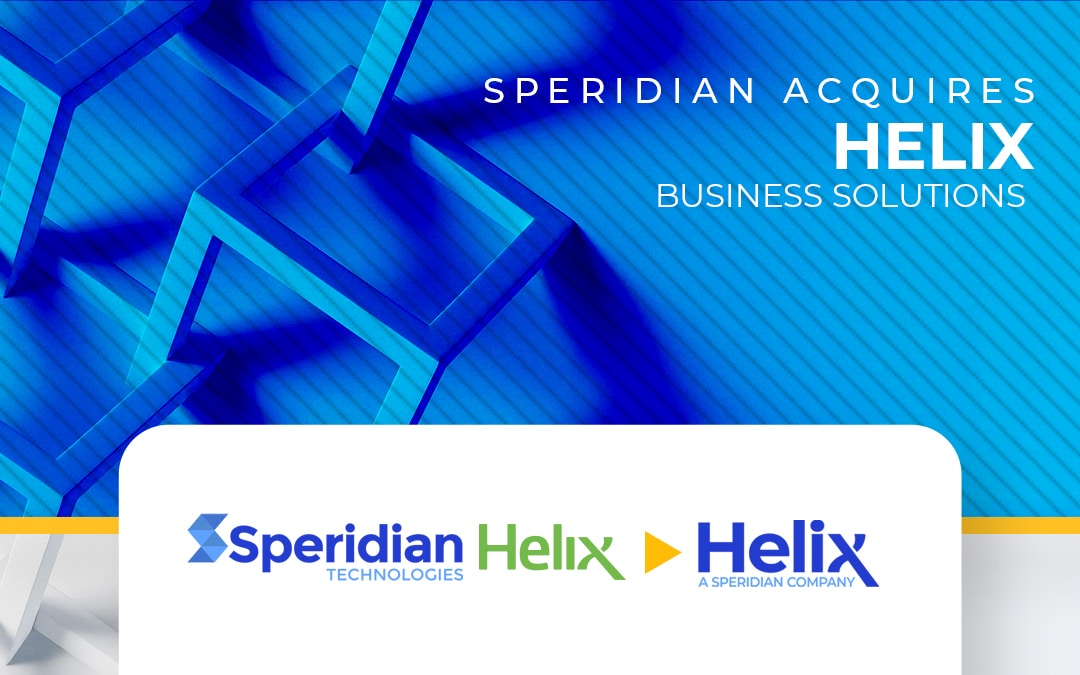 Speridian Technologies, a leading provider of IT Solutions and Consulting Services in North America is pleased to announce its acquisition of Helix Business Solutions, an industry leader in Oracle CRM solutions and consulting. The combined organization will provide customers an enhanced capability in customer experience strategy, global service delivery and leading-edge CRM solutions.
"We are thrilled to have a very renowned name in the Oracle CX space join forces with Speridian. We can now offer a broader suite of Customer Experience consulting and professional services to our clients who have embarked on their Digital Transformation journeys" said Ali Hasan, CEO Speridian Technologies.
"Our combined team is now unparalleled in the industry when it comes to empowering clients with modern digital CX solutions," said Helix CEO, Kevin Sherwood.
Helix's clientele represents the largest slice of Oracle Service Cloud customers of any other CX partner with successful engagements at over 900 clients. The combined CX offerings will help clients build innovative CRM solutions to manage their customer relationships. It will also empower them to take action in every moment that matters—from customer acquisition to retention—and everything in between. Key focus areas will include Customer Experience, Field Service, and Contact Center Management.
About Helix Business Solutions
Leveraging the experience of over 1800 successful CRM engagements, Helix enables brand-defining customer experiences to deliver impactful business outcomes for the world's most successful organizations. Helix is built around an impressive team of experts with business and technology experience. The company is based in Memphis, Tennessee with offices in Montana and associates throughout the US.
About Speridian Technologies
Speridian helps clients modernize their businesses through Digital Transformation and customer facing applications. Headquartered in Albuquerque, New Mexico, Speridian has been at the forefront of CRM, ERP, HR, and CX Innovation since 2003. Our Next-Gen Solutions Practice combined with our partnerships with leading innovators such as Oracle, Microsoft, Salesforce, Amazon, UiPath, SAP, Google and Adobe has led to our proven track record of solving our clients' most pressing business problems with our unique, industry-based three-pillar approach: (1) business focus, (2) technology-fueled innovation, and (3) delivery excellence.
To learn more, visit the Speridian Technologies website at https://www.speridian.com or connect with Speridian on Facebook, Twitter and LinkedIn.