No-code, no problem: How low-code/no-code tools are driving IT innovation
The demand for new IT applications and processes has increased 96% in the last 12 months according to Salesforce. With the pandemic accelerating digital initiatives, many organizations have been challenged with increasing workloads to produce the online experiences customers expect. However, the lack of skilled software developers for hire has slowed down their ability to keep up.
IT leaders are turning to low-code and no-code development tools to empower employees with little to no coding experience to build apps and processes. With the urgency for digital transformation organizations are facing, can these tools be the answer to meeting growing demands?
What are low-code and no-code tools?
Low-code and no-code tools are visual development platforms that enable users to build apps. Instead of writing code line-by-line, users can drag and drop reusable features that represent steps in a process, link them together, and create a workflow for an app. Non-technical users, also known as "citizen developers", aren't required to have experience with programming or machine language.
What is the difference between low-code and no-code?
Low-code and no-code tools both enable users to develop apps quickly, but have some key differences:
For use by developers
Some coding knowledge is required
Design aspects include HTML/CSS, page layout, themes, and branding
An open system that allows users to change or add code
For use by non-technical users
No prior coding knowledge is required
Uses templates and a CMS
Closed system with no flexibility for changes or additions
What are the advantages of using low-code and no-code tools?
The major advantage of using either tool is that users can design, build, test, and launch apps faster. Organizations can also respond faster to changing business or market conditions. Since the tools are self-service, minimal support from IT is required which frees up resources for other important work.
Greater control over customizations
Scalable
Can integrate with other systems
In-built features for security, support, and data integration
Easy to update and improve apps
Safe environment for creating and testing apps
Minimal training required
What are the disadvantages of using low-code and no-code tools?
Although low-code and no-code tools have been praised for being user-friendly, IT leaders should expect challenges from this emerging technology and consider the learning curve required.
Requires dedicated developers with knowledge of coding
No control over application performance
Restricted to common use cases supported by the platform
Lack of API management
Limited to what the platform can do (i.e., no customizations, changes)
Lack of user development experience could result in security, compliance, and integration issues
Errors and issues could be costly to correct
Organizations across industries and sectors are using low-code and no-code tools to remain innovative and stay on track with digital transformation. From online portals to automating processes, here are some examples of how these development tools are being used:
HR professionals are using low-code and no-code tools to replace spreadsheets and other processes that require manual, repetitive work. Apps that automate processes for onboarding, communications, and employee tracking can streamline workflows for greater efficiency. Other uses include creating career application portals, automating candidate responses and talent reviews, surveying employees, and transferring files between legacy and new systems.
Digital healthcare accelerated with the arrival of the pandemic. With organizations placing greater emphasis on patient engagement, healthcare professionals can use low-code and no-code tools to create customer-facing apps connected to secure back-end systems. Apps can be created for patient self-reporting, scheduling appointments, monitoring hospital capacity, managing supply inventories, and coordinating patient transportation.
Finance professionals can improve customer service and engagement with apps built with low-code and no-code tools. The apps integrate with complex banking back-ends allowing customers to access their account information securely with a user-friendly app. Low-code and no-code tools can also help finance with automating loan processes, account management, data administration, and payment services.
Retail professionals need to keep customers happy while also managing inventories and processing orders. With the pandemic, retailers also need to provide a safe shopping experience at brick-and-mortar stores. Low-code and no-code tools can help with monitoring inventory in warehouses and the distribution of products to stores or for online orders, auditing health and safety checks in-store, monitoring and managing customer capacity, and communicating with customers.
Low-code and no-code development tools can help an organization quickly produce apps without requiring help from IT. Gartner predicts that three-quarters of large organizations will use at least four low-code development tools by 2024 and that low-code will make up more than 65% of application development activity. With organizations struggling with increasing workloads and customer demands, low-code and no-code tools offer organizations the ability to remain innovative when digital transformation has become more urgent than ever.
As a global business and technology solutions provider, Speridian helps clients modernize their businesses through Digital Transformation. At our core, we are an Information technology consulting and services company with a proven track record of solving business challenges with our unique, industry-based consultative approach. Contact us today to get started on your digital transformation journey.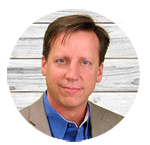 Brendan Neary
Vice President – Sales & Marketing
Brendan Neary is the Vice President of Sales & Marketing at Speridian. Brendan provides guidance and leadership on Speridian's portfolio of services that helps organizations leverage technology to achieve their goals and accelerate revenue growth.