Passion is what drives the enterprise forward, striving for excellence in customer service and outperforming the competition.
Speridian is dedicated to working with the enterprise in pursuing shared passions, ensuring the right infrastructure and solutions are in place to support and exceed your goals. 
We work tirelessly to help our clients leverage the latest advancements in enterprise software to streamline business processes for better results at breakneck speed. We take our clients' success very seriously; when you win, we win. 
Your Steps to Digital Transformation
Our
Enterprise Software

Partners
Multiple Centers of Excellence with deep knowledge and expertise
Proprietary connectors to increase ROI on your investment
Expertise in global roll-outs and multilingual implementations 
Long-term analysis, implementation and execution from on-premise to cloud
Proactively manage changing customer environments and needs
Speridian Services in Action
Insights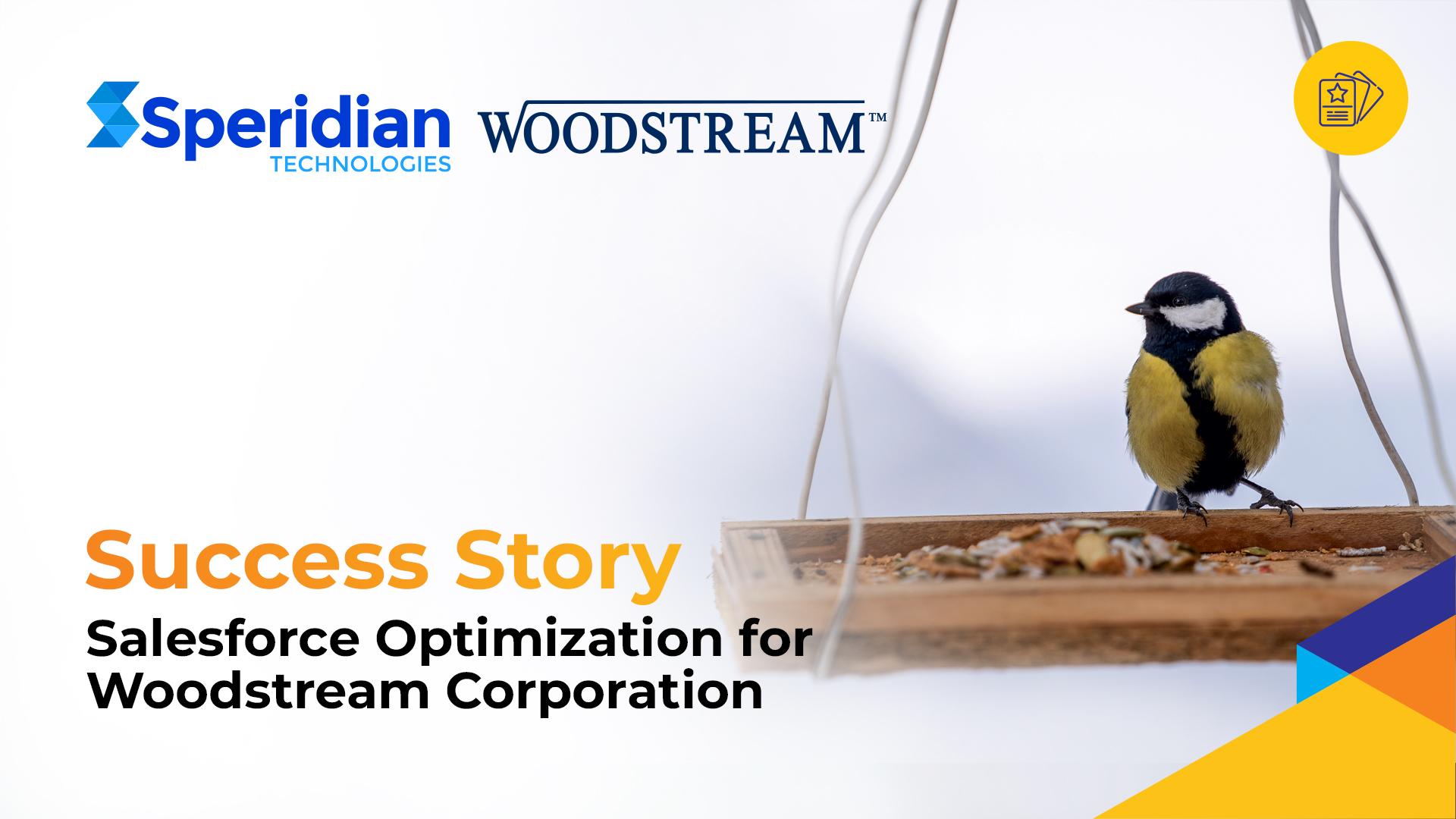 Salesforce Optimization for Woodstream Corporation
A leading loan service provider in the U.S. offers mortgage servicing and subservicing assistance to financial institutions.
Grow with our industry leading technology services.