Litigation Management System (LIMS) is an adaptive Case Management Framework designed to streamline Banking legal workflow by automating the Recovery Process Life-Cycle.
MS can be integrated with existing CBS software and is capable of handling multiple levels within the Bank's hierarchy :
Our litigation management system software is capable of providing a role-based access control system. This software facilitates external access (Mobile version or Tab) to empaneled Counsels and Advocates of the Bank, communicating with Bank Officials related to all legal activities.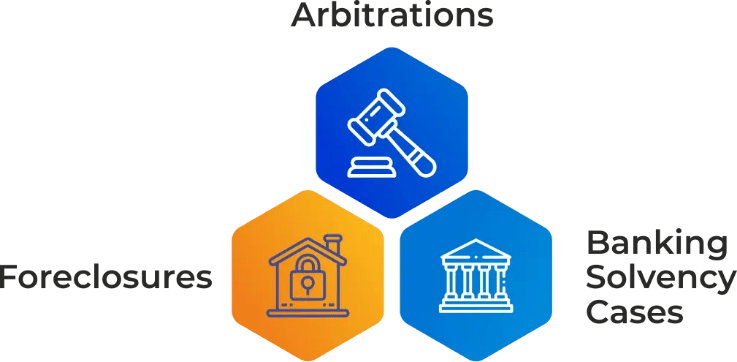 The Legal process begins at the Initialization stage, with different levels of approval, legal, and court process are automated in a paperless manner, without the need for physical file transfer. LIMS maximizes efficiency, dramatically improving the bank's ability to respond to the suit filed, and meticulously plan all legal and Security Enforcement process.
Seamless Integration with any Core Banking Solution (CBS) software.
Real time access to case documents.
Customized Templates for intimation letters and Newspaper Advertisements.
Generates auto-reminders for all important dates and deadlines.
Provides Dashboard and MIS reports for real time review.
Monitoring at every stage of legal process.
Advocate's billing and performance Management
One Time Settlements with multi-level approval. Virtual file with attached photos, documents, Court and Legal Expense Management, and Real Time Tracking updates (STP) with CBS.
TAT alarm: alerts Reminders and Escalations.
E-Court (by NIC) details.
Virtual File (E-File) concept.
Repository: capture the compliances and pending issues against any customer with proper alerts and reminders.
All Litigation approval are processed in a timely manner
Each process is associated with an Activity Log which can be viewed from origination until closure for every user involved.
All the Judicial and Court staff are notified in advance and Admin level users can configure both alerts and reminders
The SARFAESI Module is designed to manage the lifecycle from the initiation to the Auction Process
All the Litigation process viz; SARFAESI, Sec 138 (NI Act) Complaint Filing, Civil Suit Filing, DRT Process, Arbitration Work Flow, Revenue Recovery (RR) and Insolvency and Bankruptcy Code, with proper Alert, Reminder of time bar, escalation process, and court diary.
A virtual file is maintained for each suit filed, which contains copies of important documents, photographs,
and letters
Alerts and SMS messages will be sent at each stage of the Legal process to the group members (Ex: Legal Officer, Branch Manager, Zonal Head, HO Legal Cell, and GM in charge). Intimation/communication is also sent to the Official email id at the same time.
Numerous templates are available to ease letter drafting
Panel Advocates will be provided with the Tab or Mobility version, where they will be notified of the next action date for various court proceedings
Panel Advocate performance and Turn-Around-Time (TAT) is captured
Letters, photographs, and other documentation can be attached to any filed cases in the workflow and are available to all designated users
All Suit/Recovery proceedings are available in the landing screen with further details viewable from a single click
Information can be sorted and filtered according to Branch, Zone, Product, Court, Lawyer and more
Customer responses are tracked, and notifications generated
Executives can write comments on each suit filed case, viewable only by designated users and assigned Branch users, minimizing the number of repetitive reviews
Paper Notification templates are available to facilitate easy communication
Advocates can submit bills through the system and forward to the Bank for payment. Bills approval is also available within LIMS to reduce the paperwork and delay.
Separate Out-of-Court Settlement and One Time Settlement (OTS) with can be initiated with proper Approval at any point during the Recovery process
The LIMS "Communicator" module facilitates both online and off line communication to advocates, easing the process and augmenting conventional email
The system enables top management to review all the suit filled accounts (including SARFAESI act) on a scheduled or real time basis
Trusted by PSU Bank, Scheduled Banks, Apex & Dist. Co-op Banks and NBFCs, who use it daily
Repository &
Virtual File
LIMS provides the repository of documents and Circulars. Once uploaded, they can be viewed by appropriate users, often in different groups, with full access to upload any documents pertaining to a Loan account.
The branch can create a virtual file by uploading any documents, photos, and agreements pertinent to a Loan Account through an e-form.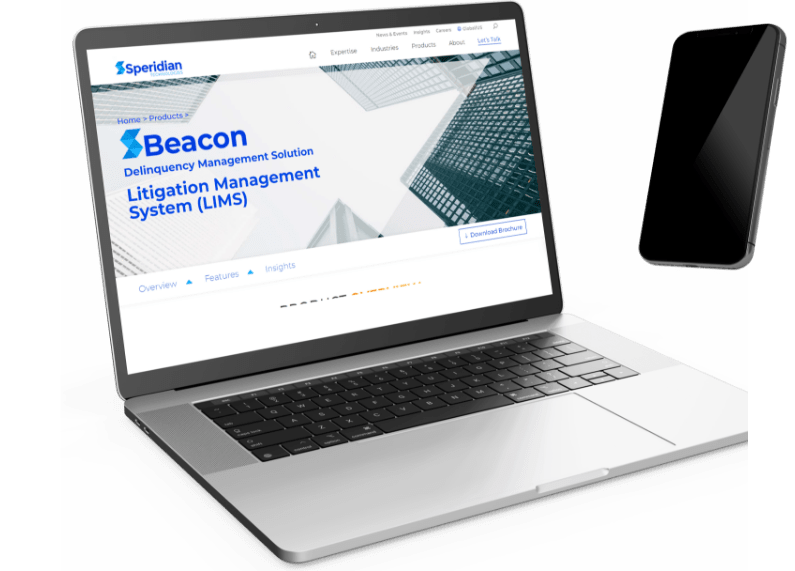 LIMS Mobility is an add-on feature. The Bank's Panel Advocate will be provided with the Tab or Mobility version, where they will interact with the application.
Mobility will have great flexibility at court proceedings where the advocate/consul can communicate the next course of action on various court proceedings apart from raising the invoices.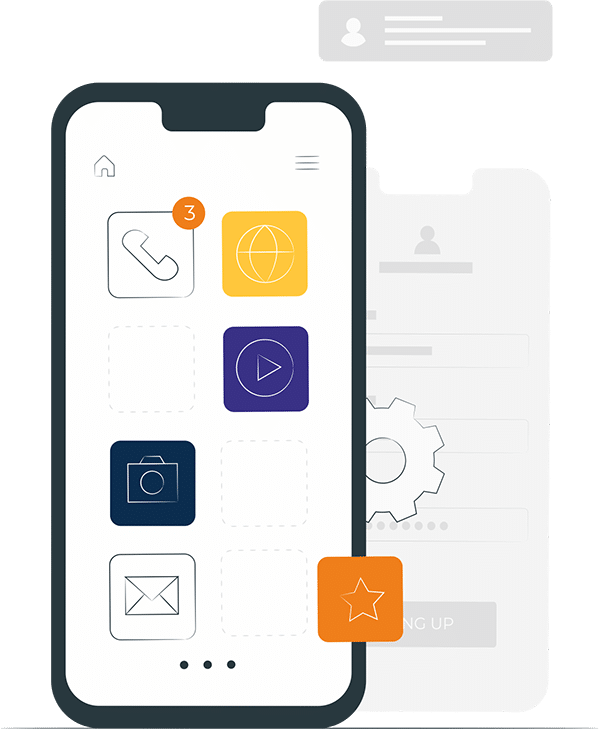 Beacon Solutions in Action

Insights
Let's get started on tomorrow-proofing your business.