Over the last decade, Speridian developed significant capability in providing management and operations services and associated technology solutions for State agencies that were tasked with supporting federal hardship assistance programs such as the federal programs instituted after the financial crisis of 2008 to provide assistance to homeowners with underwater mortgages. We have a successful track record of helping multiple agencies and their constituents since 2008.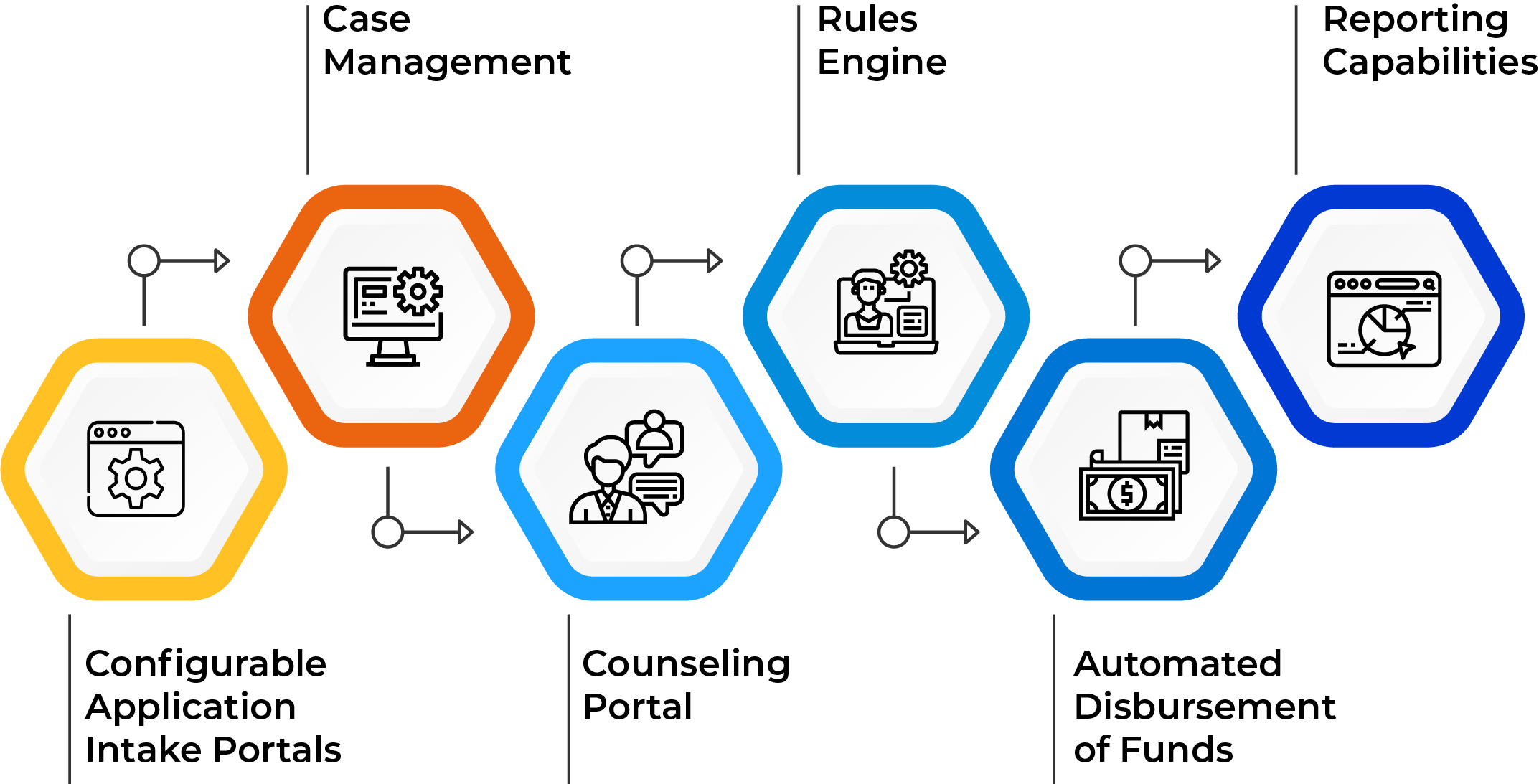 Emergency Rental Assistance
Operations Services
State agencies can outsource the management of the entire program to Speridian. This includes day to management of the program, allocation of funds based on State and Federal guidelines, management of the technology and services needed, counselling services and State and Federal reporting.
Technology Solution
Our technology solution offers the ability to manage fund allocation across programs, allow for citizens to apply for aid, verify eligibility across programs based on configurable program rules, manage approval via configurable workflows, document management, ability to disburse funds, support call center functionality and provide the necessary audit trail and federal and state reporting capability via a cloud based system.
State Agencies can outsource the end to end execution, management and tracking of these federally mandated programs to Speridian in an efficient, cost effective manner, thereby reducing the additional burden of managing these programs with the current State agency staff and resources.
California – CalHFA Keep Your Home California Program:
Used by CalHFA to disburse over 90,000 homeowners and 2B in homeowner mortgage assistance.
Arizona Emergency Rental Assistance Program
The State of Arizona adopted FAMS as their Statewide Emergency Rental and Utility Assistance Management System to disburse 250 Million in funds.
Nevada Affordable Housing Assistance Corporation
As an administrator of the U.S. Treasury sponsored Nevada Hardest Hit Fund, NAHAC used FAMS to assist homeowners.
Florida Emergency Rental Assistance Program
Recently selected by the State of Florida for their Statewide Emergency Rental and Utility Assistance Management System to disburse 870 Million in funds.