| | | | |
| --- | --- | --- | --- |
| Revenue | Deployment Location | Industry | Products |
| USD 11 billion+ | North America | Financial Services / Wealth Management | Knowledge Advanced Oracle Policy Automation |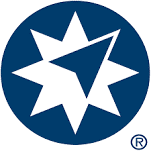 Ameriprise Financial, Inc. is a diversified financial services company and bank holding company incorporated in Delaware and headquartered in Minneapolis, Minnesota. It provides financial planning products and services, including wealth management, asset management, insurance, annuities, and estate planning. Speridian partnered with Ameriprise for the world's first implementation and integration of Oracle Knowledge Advanced and Oracle Policy Automation as part of a modernization initiative of Ameriprise's existing Ameriprise Source of Knowledge ("ASK") portal, leading to a cutting edge, interactive Knowledge experience.
Challenges
The ASK Knowledge Portal, previously implemented in Oracle Service Cloud Knowledgebase, is a central part of Ameriprise's self-service initiative, providing agents, internal advisers and registered users with Knowledge and interactive Guides for a multitude of scenarios.

The ASK Portal relied on a combination of static articles and complex step-by-step decision trees – in the form of Guided Assistance scripts – which meant knowledge queries where time-consuming and would lead to additional content to read, as opposed to providing concrete answers to the specific circumstances of the query. This in turn prevented Ameriprise from achieving its target adoption rates among the user base.

Maintenance overheads were significant for the 70+ Guided Assistance (GA) trees, while UX was operating within the constraints of the GA paradigm.

The reporting functionality built into Oracle Service Cloud / Knowledgebase / Guided Assistance was not sufficiently granular to provide Ameriprise with the details on user journey and usage required to fine-tune the Knowledge Experience.
Results
The new ASK portal is based on Knowledge Advanced and Oracle Intelligent Advisor (OIA).  OIA has converted static Decision Trees into dynamic, multi-path Interactive Advice tools able to provide specific answers, calculated results, next actions, and deep links into the Knowledge Advanced knowledgebase.

Ameriprise now has a cutting-edge, award-winning Knowledge Portal with optimized UX

Adoption rate has skyrocketed, with end users generating a wealth of new ideas for new guidance and knowledge use cases.

Drastically reduced maintenance overheads for their interactive Knowledge Tools

Innovation through leveraging the endless features provided by OIA

Multi-path questionnaires, calculations, operating-procedure based Knowledge, adaptive UI

Powerful reporting and analytics – capturing user information, how much time they spend on a particular screen, answers chosen, spectrum reporting, etc.

Improved Knowledge Management & Collaboration leveraging the KA & OPA Clouds
Key Highlights
World-first deployment of integrated Knowledge Advanced/OPA solution

Implementation & Migration took 12 weeks

Reduced Guided Assistance maintenance overheads by 60%

Adoption rate of >90%