Revenue
Deployment Location
Industry
Products
USD 11 billion+
North America
Financial Services / Wealth Management
Knowledge Advanced
Oracle Policy Automation
---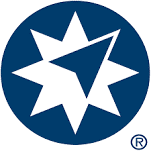 Speridian partnered with Oracle Consulting Services for the world's first implementation and integration of Oracle Knowledge Advanced and Oracle Policy Automation as part of a modernization initiative of Ameriprise's existing Ameriprise Source of Knowledge ("ASK") portal, leading to a cutting edge, interactive Knowledge experience.
Top Customer Objectives and Challenges
The ASK Knowledge Portal, previously implemented in Oracle Service Cloud Knowledgebase, is a central part of Ameriprise's self-service initiative, providing agents, internal advisers and registered users with Knowledge and interactive Guides for a multitude of scenarios.
Over the years, the User Experience (UX) had become somewhat stale and cumbersome, relying heavily on the Guided Assistance tool.
Maintenance overheads were significant for the 70+ Guided Assistance (GA) trees, while UX was operating within the constraints of the GA paradigm.
The reporting functionality built into Oracle Service Cloud / Knowledgebase / Guided Assistance was not able to provide Ameriprise with the details on user journey and usage required to fine-tune the Knowledge Experience.
Results
The new ASK portal is based on Knowledge Advanced and Oracle Policy Automation
Ameriprise now has a cutting-edge, world-class Knowledge Portal with optimized UX
Drastically reduced maintenance overheads for their interactive Knowledge Tools
Increased Customers Satisfaction and access to information about their Installed Products and Work Items
Innovation through leveraging the endless features provided by OPA

Multi-path questionnaires, calculations, policy-driven Knowledge, adaptive UI
Powerful reporting and analytics – capturing user information, how much time they spend on a particular screen, answers chosen, spectrum reporting, etc.
Improved Knowledge Management & Collaboration leveraging the KA & OPA Clouds
Key Highlights
ServiceMax replacement
Oracle ERP Cloud integration
World-class After Sales Services, converting Field Services from Cost Center into Profit Center
16-week implementation
Streamlined processes avoiding work-arounds and duplicate data entry