The solution uses Oracle CX Cloud (Oracle Engagement Cloud, Marketing Cloud and Field Service Cloud) to provide a unified solution that makes the Business flow streamlined and meets all the requirements of Sales, Service, Marketing and Field Service using the advanced features of Oracle CX Cloud. The solution helps Cargo Companies by maintaining their Customer data without any duplication, keeping the history of the enquiries, following approval processes and tracking Field Service activities.
Some of the features of the solution are:
Marketing Campaigns management & Automation

Data Management and Validation

A unified solution to manage the Customer relationship, pick-up and delivery for Cargo Services

Customer 360º view & Customer Enquiries

Cross Channel Orchestration
Key Challenges:
Customer Duplication in the system
Approval Process not available for customer On boarding
Customer Enquiry history not stored systematically
The marketing campaigns not efficient
Sales Order Process not streamlined to cover all the scenarios
Booking leaks and no streamlined process to incorporate all the business scenarios.
Benefits:
Win and retain more business – with Planning, Execution through customer on boarding, Account Management and Sales Order Management.
Booking Process – sales order creation possible from all the systems.
No Duplication of Customers with the advanced features of Engagement Cloud
The field service activities better managed using Field Service Cloud
Real time Analytics for Strategic Insights
Easy & Quick Campaign creation
Cater to requests or enquiries coming from any channels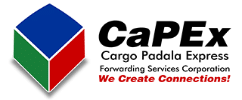 Read more on Oracle Engagement Cloud