Does your business rely heavily on the Microsoft Teams platform? Having the ability to seamlessly integrate your voice over IP business phone system with the Microsoft Office 365 suite of applications is much like having a virtual office at your fingertips.

Microsoft 365 Business Voice is a modern cloud-based telephony solution that turns your Microsoft Teams platform from being a basic intercom system for interoffice calls to a full-fledged enterprise-class VoIP solution with full integration for your existing PBX. Together they deliver an all-in-one communication solution bringing together calling, chat, file sharing, and meetings into one application.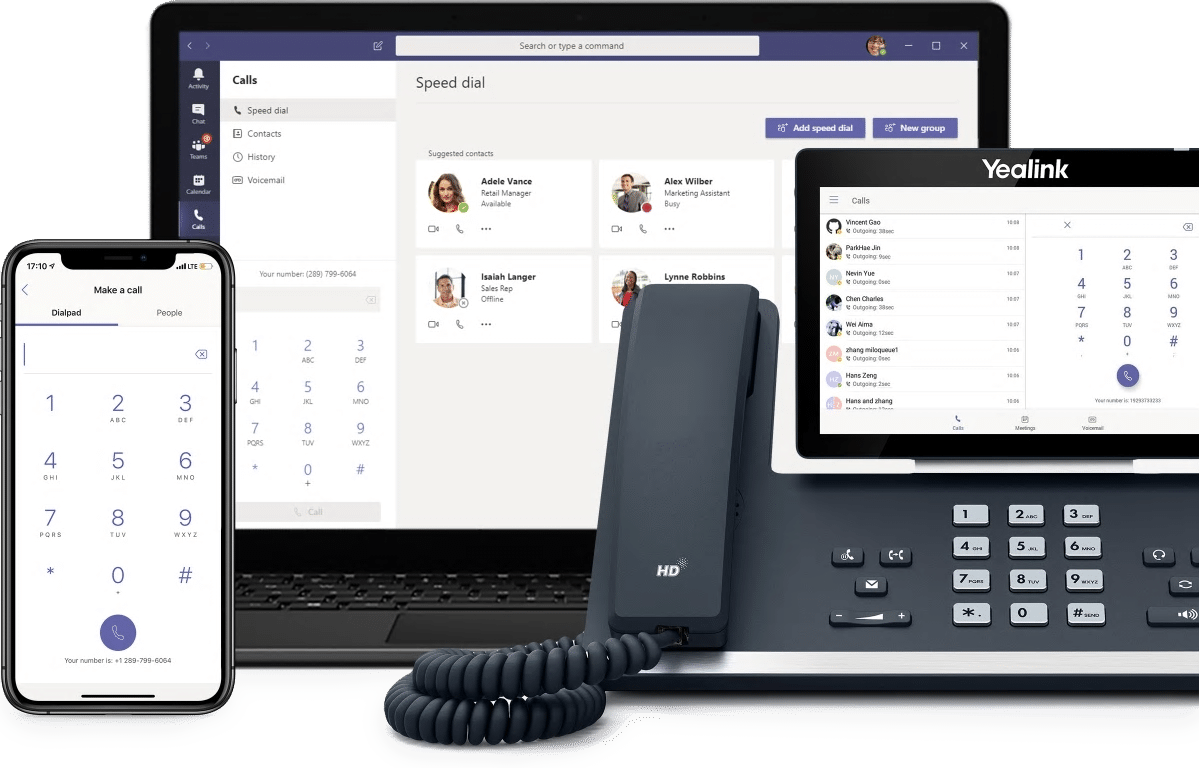 The communication capabilities in Microsoft Office 365 provides your business with a 100% cloud-based PBX system. This unique offering allows for global telephony- enabling users to call, collaborate and conduct meetings- all from the Teams app on your laptop, tablet, and smartphone.
In addition, users can add a wide range of calling plans and features including call answering and initiating (by name and number) with integrated dial pad, call holding and retrieving, call forwarding, call history, voicemail, and emergency calling- making each plan completely customizable.
We offer a full-range of Microsoft Teams services
Our
Services
True Unified Communication:
Less-stressful communication: Stay connected with a single phone number across your computer, mobile device, and desk phone. Users experience consistency across all devices with the Microsoft Teams application. Make calls and join meetings with one-click!
4
5
Call Center Integration
Optimize your field operations and sales. Improve fix-time rates with optimized workflows and routes and keep customers informed with self-service portals and proactive updates.
Teams can seamlessly ingrate into most calling center solutions and is a common need for customers deploying Teams calling capabilities.
Microsoft Teams supports customer interaction work streams by acting as the hub for internal and external customer connection across its modes of communication including chat, video meetings and calling.
cloud voice capabilities, including auto attendant and call queues, provide the features and configuration to meet business needs.
4
5
VoIP Options
In Teams, there are two options to enable users to make, receive, and transfer calls to and from landlines and mobile phones on the public switched telephone network (PSTN):
With Teams calling plans, Microsoft provides the phone number to your users and all PSTN services.
With Direct Connect you can connect your existing PSTN connectivity via an SBC (Session Boarder Controller) to Microsoft Teams.
4
5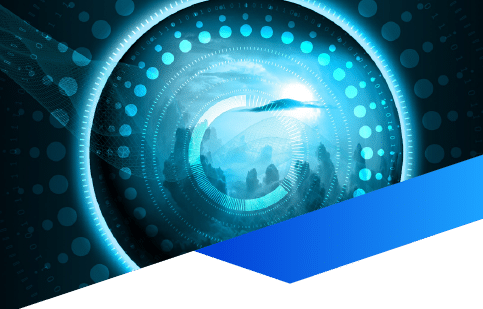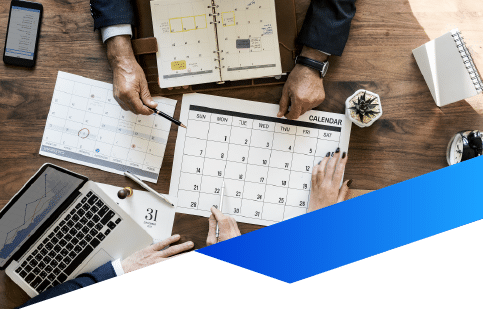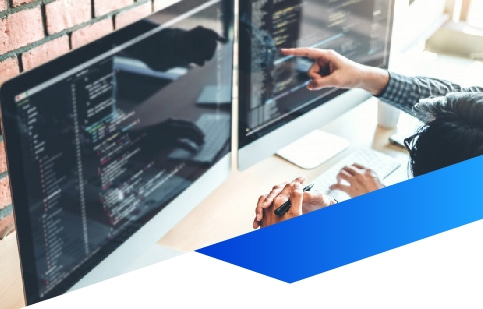 Let us help you maximize your Microsoft investment.