The right marketing automation software can help businesses and marketers streamline engagement, drive efficiency, and expose real-time insights to drive ROI.
However successful demand generation, email marketing, and lead management engagement hinge on integrated and modern platforms to follow a potential customer across all digital channels to provide timely, personalized, and exceptional customer experiences.
As an Oracle Platinum Partner, Speridian can help you achieve digital marketing transformation by leveraging the power of the Oracle Marketing Cloud, a Gartner leader amongst Multichannel Marketing Hub vendors. 
We offer a full-range of Oracle Marketing Cloud services
Our
Services
OMC Product Offerings
Eloqua: Ensure every component of marketing works harder to drive revenue. Eloqua drives best practices in campaign execution, testing, measurement, profiling and lead nurturing
Responsys: Manage and orchestrate interactions with consumers across email, mobile, social, display and the web – driving more revenue and improving the customer experience
BlueKai: Improve insight into the customer's journey, target more precisely, and create and deliver more targetable media campaigns, and generate higher ROI's
Maxymiser: Create website optimization in a simplified manner, run simple A/B testing and sharpen your personalization sweet spot. Gain customer insights like never before
Infinity: Track, measure, and optimize the performance and visitor behavior of enterprise websites and mobile apps
4
5
Services Offerings
Marketing Consulting, business case and roadmap: Optimize your existing process and implement new tools to maximize your marketing efforts and customer reach
Marketing automation platform Implementation: We'll help you implement automation solutions into your marketing strategy for greater insight and increased revenues
Standard and custom API integrations: Our developers will make sure all your marketing solutions are in sync for a well-oiled marketing automation machine
CRM integration and optimization: Our team will ensure a seamless handoff from lead generation to follow up for improved customer service and increased profits
Social Media platform integrations: Improve your social "listening" and customer reach by integrating social media platforms with your CRM and customer service platforms
Website Integration and remarketing technology: Gauge traffic on your site, gain insight into actions taken, and improve performance with a relevant, personalized user experience
Campaign Management: Test out new markets, including A/B testing, for improved messaging and customer engagement
Lead Nurturing Process map: Our marketing experts will evaluate your lead nurturing process, helping you fill in gaps for improved lead conversion and increased revenue
4
5
Rapid Roll out Process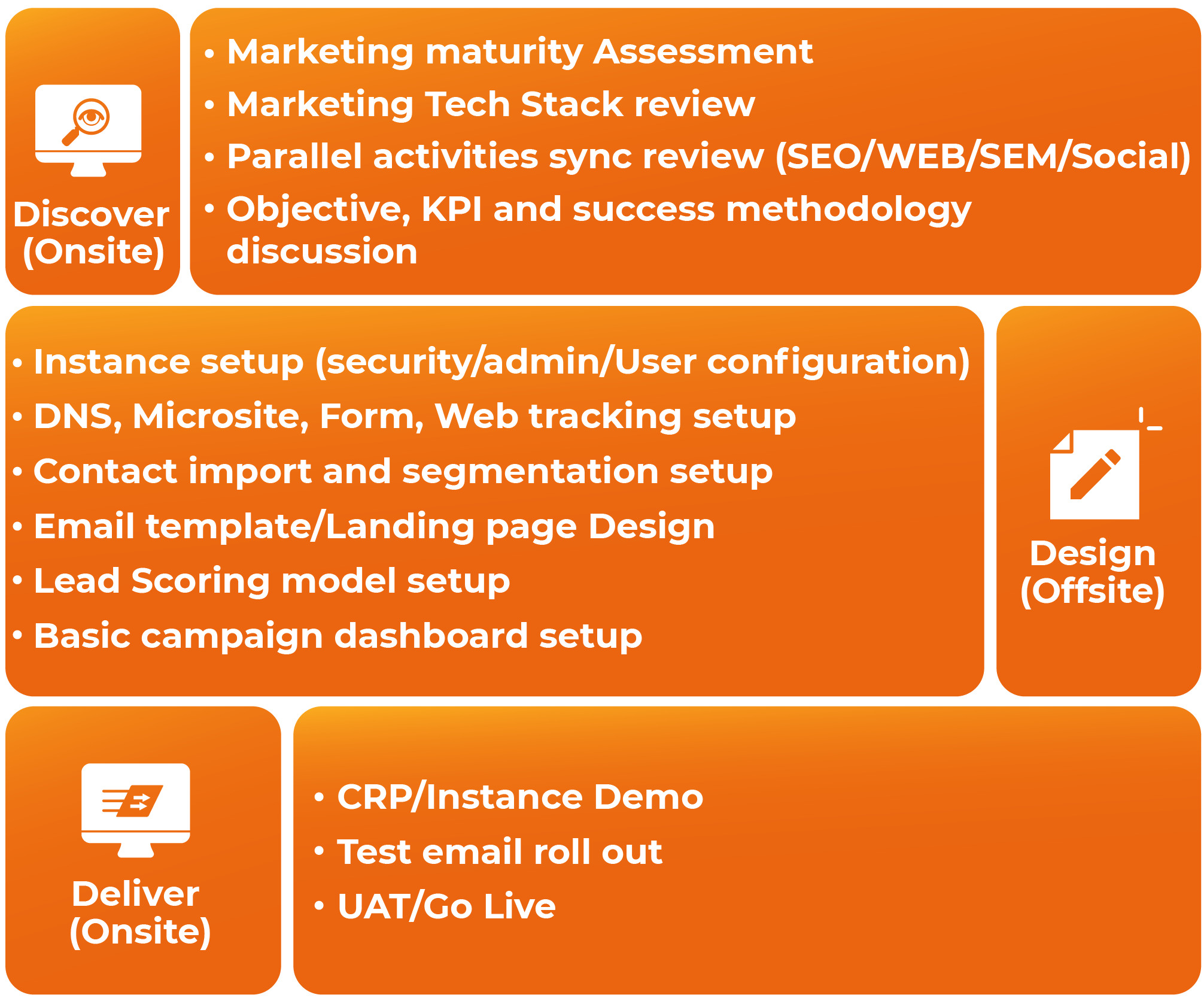 4
5
Managed Services
Wish you had an extra set of hands or two? You don't have to push projects to the back burner due to resource constraints. Put our Marketing experts to work for you with our "done for you" marketing services, such as:
Creative Services (Email template/ Graphics/ Landing pages)
Campaign creation and roll-out
Multistep Program/ Automation
Lead Scoring and Nurturing
Campaign Analysis report
Custom dashboard creation
4
5
Cloud specific methodology for a successful and agile implementation
Ready to use templates across different implementation phases
Readymade test cases for standard business processes
Industry specific consulting and best practices for Marketing Cloud products
Review processes to ensure minimal customization and simplified architecture
Customized post implementation support for smooth transition
Oracle Marketing Cloud in Action
Insights

Managing the process of Cleaning Services through Customer Centric CRM
One of Speridian's customer is a facility service provider based in Singapore. This customer was […]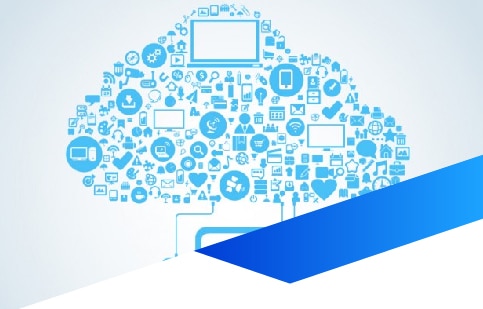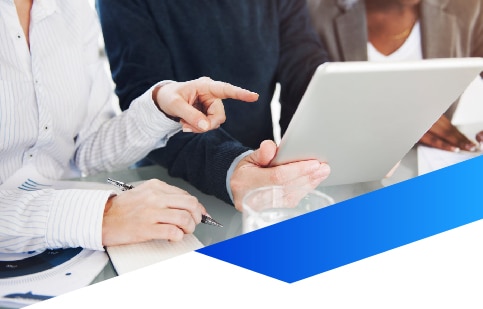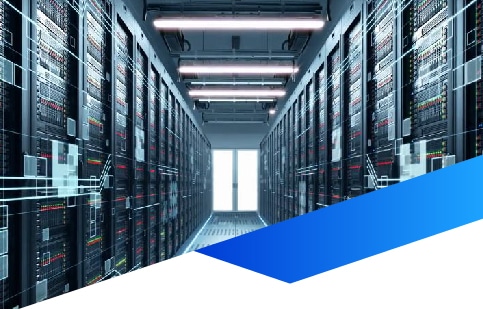 Let's talk about Oracle Marketing Cloud.