As a Microsoft Gold Services Partner with 11 Gold Competencies, Speridian provides deep expertise helping organizations leverage the Microsoft cloud platform from planning, design, and strategy to implementation and support services across multiple industries and verticals. We help you fully exploit the power of Azure with a custom digital solution engineered by our expert Azure development team.
At Speridian, we turn your innovative ideas into tangible outcome-oriented solutions. Our seasoned Azure experts leverage their expertise and experience to identify Azure cloud opportunities that align with your business objectives. Our approach to deploying cloud transformation solutions ensures that you unlock the full promise of the cloud in a reliable, scalable, and secure fashion.
Speridian provides a complete range of services for Azure cloud adoption and transformation. Whether you're a small business or an established enterprise, we'll help you identify the solution and framework that best aligns with your unique business needs.
We offer a full-range of Microsoft Azure Cloud services
Our
Services
Consulting and strategy
Whether you're just starting or well down the road, as a Microsoft Gold Services Partner we can guide your journey to the Cloud. Our Azure experts will work with you to identify and execute the best cloud strategy to maximize your investment and increase productivity. Speridian can help you:
Analyze your current IT application and infrastructure portfolio, and identify specific opportunities for the Azure platform to create quantitative impact for your organization
Create an outcome based strategy, design, and implementation plan for Azure cloud adoption
Design your Microsoft Azure, On-Premise, or Hybrid roadmap ensuring alignment with your business goals and objectives
4
5
Licensing
Navigating the ever changing Microsoft licensing landscape can be a daunting task. As a Microsoft Gold Partner Cloud Solutions Provider (CSP), we can assist you with your Microsoft Licensing purchase by leveraging the expertise of our Microsoft Licensing Specialists and Contracts team to ensure the maximum savings of your Microsoft licensing. Speridian can help you:
Avoid lock in pricing and time commitments with larger volume licensing agreements
Access Certified Azure and Microsoft 365 Architects
Leverage funding from Microsoft (Software Deployment Planning and Training Vouchers, ECIF and PIE)
4
5
Cloud security and risk management
Security is typically the first area of concern when leveraging any cloud platform. As a gold certified Azure partner, Speridian can help you evaluate and implement Azure's wide range of intelligent security features to protect your data and applications by helping you:
Ensure your security measures are ironclad with our audit services, risk and identity management services, and technical architecture solutions
Ensure highly secure inter-application and partner integration
Build and deploy a robust security platform ensuring compliance
4
5
Implementation and migration
Our breadth of skills and vast experience across both IaaS and PaaS Azure services enables us to execute a variety of scenarios from more foundational server rehosting to more complex application refactoring and replatforming of on premise application and server workloads. Speridian can help you:
Pilot and confirm viability and success criteria attainment for potential transformation
Categorize and transition on premise servers, applications and data workloads to the cloud adopting the 7R disposition model (re-host, remediate, re-platform, refactor, re-architect, retain, retire)
Design and build robust, scalable and reliable Azure native applications
4
5
Maintenance and support
The constantly changing nature of the public cloud requires constant vigilance on "best practice" oversight and maintenance. Protect and maintain your Microsoft Azure investment by leveraging our expertise for ongoing maintenance and support. Our Microsoft Azure support team will:
Enable your business to focus on core competencies by delivering year-over-year cost reduction
Maintain a continued "best practice" approach to ensure your Azure environment is optimized for performance, cost and security.
Track and identify opportunities to leverage upcoming changes in the Azure framework
Focus on continuous Azure optimization, SLA management, and comprehensive monitoring and reporting
4
5
Microsoft Best Customer Satisfaction Award Winner 4 years in a row
Managed Microsoft partner
Microsoft Gold Partnership competencies
Long-term analysis, implementation, and execution from on-premise to cloud
Proactively manage changing customer environments and needs
Microsoft Azure cloud services
Insights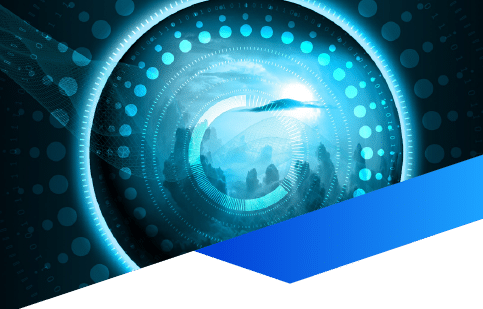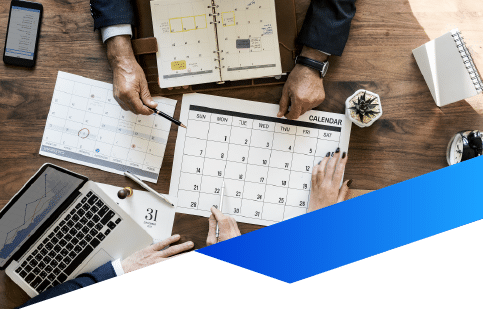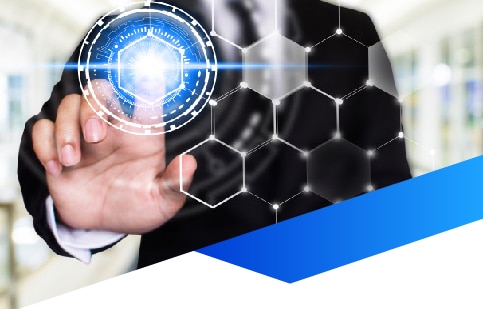 Let us help you maximize your Microsoft investment.